After blowing up at the age of 15
Dogo Janja
took on mainstream to pursue the music industry in 2009. Creating a name for Dogo as a songwriter and rapper to start circulating his prowess throughout the continent.
Dogo got married at the age of 22, to the actress Irene Uwoya, the ex-wife of Katauta, the late Tanzanian football legend. She is also the ex-girlfriend of
Diamond Platnumz
. Janja's relationship received numerous criticism due to their age gap but Dogo explained in his perspective as a Muslim.
It was almost as though their relationship was jinxed with criticism and other negative remarks made by outsiders. The duo divorced in less than a year after their wedding. The speculations of Irene cheating on her husband led to them having to dissolve their marriage.
As a youngster, Dogo worked his way up with his wins along the way, he build his mother a house to ensure that he gives back and steps in to assist his mother, as the male figure at home, after his father passed on.
Dogo built his mother a house as a form of appreciate for everything she has done in the journey of raising to what the world knows him as today.
Dogo Janja Age
Abubaka was born on the 15th of September 1994, in Dar es Salaam, Tanzania. He is 26 years old.
Dogo Janja Early life
From humble beginnings to stealing the hearts of many music enthusiasts — Dogo Janja whose government name is Abdulaziz Abubakar Chande.
Due to the pace and successes made on his debut to date, Dogo is considered to be one of the successful young rappers in Tanzania, as he became influential in high school and among his peers. Janja started his music career when he was still very young at the age of 15. When it comes to his music career right now, many have said it's safe to say Janja is in his prime.
Dogo Janja Family
Dogo Janja was raised by both his parents Mr and Mrs Chande, in Arusha — Tanzanai. Through Dogo's rise to fame and making his mark in the music industry, it looked like there was nothing holding the rapper from living his best life. However, life took a terrible turn of events, when Dogo lost one of his support systems - his father.
Setting the rapper a few steps back in his career to handle family matters. In 2018, which was two years later since the passing of his father, the Bongo rapper built his mother a home. This was his token of appreciation for her upbringing, and him seeing it as a way to hold up his end of the promise - to build them a home.
He threw a welcoming house-warming party for his mother. The rapper stated that he felt like his father passed the baton to him to take up on the role of being a responsible and caring son, as his father Mr Chande had raised him to be. To make the day even more special, Dogo also stated that he holds the place where he built the house dear to his heart, because it was where he was born and raised his homelands in Arusha.
Also read: Dudu Baya's Fans Fear He Is Dead After Missing For 60 Days
Dogo Janja Relationships
The Bongo Flava rapper was married to Irene Uwoya, the duo tied the knot in 2017, celebrating their wedding like true A-listers. Documenting the day in celebration of their holy matrimony, the videos of their wedding can be found on YouTube. It was not long until there was trouble in paradise, when both Dogo and Irene were accused of cheating.


The
Banana
hit maker, moved on from that relationship, and he went on to date a businesswoman Linnah Onnah, who Dogo claims to be more of an understanding partner than his previous partner, Irene Uwoya.
Dogo Janja Divorce

Irene was rumoured to have cheated with TBway, the presenter. This was only a couple of months after the couple had gotten married. Dogo on the other side, was rumoured to have cheated with Wema Sepetu, after the two were spending a significant amount of time together.

Irene and Dogo came to the decision to dissolve their marriage and what was left of it for good. Janja, has now been rumoured to dating someone else, but because he is strictly private about his life now, seeing the public damage the last relationship went through, he stated that his social media accounts will strictly be him marketing his music.


Dogo Janja Career
Dogo started his music career at the age of 15, in 2009. As of date, he is recognised by many for his hit songs, but one that stands out is definitely Banana. It was the hit song that was on every DJ's shuffle playlist and in every fans favourite list of Bongo Flava music.


They say numbers don't lie, well the 2.3 million views on the Banana music video on YouTube, spoke volumes for the rapper's career. Making him, the ideal artist to collaborate with. He has featured a number of prominent Tanzanian artists in his songs, the likes of Big Brother Africa reality star Prezzo, Rayvanny, Rocha Zone and many others.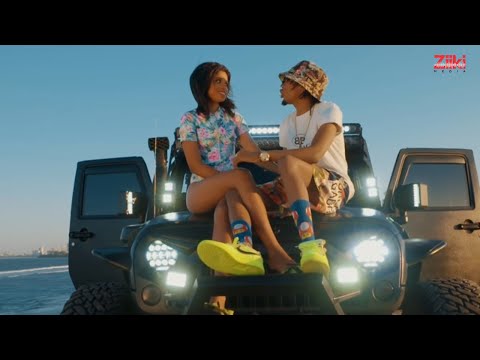 Just like any other artist, Dogo expressed that he wanted to venture on a major collaboration. In 2019, he reevaled during an interview that he wanted to work with
Vanessa Mdee
;
"Ndoto yangu kubwa ni kufanya kazi na Vee Money, naona wazi tukifanya kazi kwanza tunaendana na pia anaweza kurahisisha kazi kwa sababu nitakuwa najiachia na kufanya kazi kwa uhuru. Naimani ndoto yangu ya kolabo naye itakamilika,"
he said.
Over the years, Dogo Janja released a number of of great hits such as Imani, Yente, Wayu Wayu, Kishada, My Life, Nganeraro to mention a few. In 2020 he released Magufuli, Nuru, and Asante where he featured Lady Jaydee.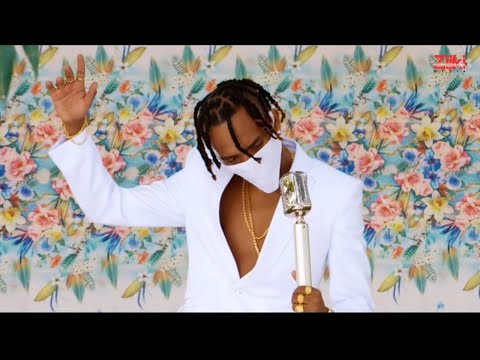 Also read: Tanzania's Famous And Richest Actors
Dogo Janja Fashion
Janja is mostly known as a songwriter and a rapper but he is also a fashion mogul, who has shown his love for brands on his social media.



He is often seen with his Louis Vuitton clothes, bags and shoes. He is also a fan of the Dolce & Gabbana, and he has shown his love for Gucci.

He has the boy-next door look, always pairing his outfits with flamboyant fashion statement pieces. One would argue and say he has the 'trying-but-not-really-trying' look. Dogo is not afraid to show his followers that he knows a thing or two about fashion, making him a trendsetter, to many of his followers.




Janja has a great selection of clothes which are usually covered with prints and surely, looks expensive. Dogo, has shown he can do both, he can dress up, and dress down when he needs to, but always keeping it clean, simple and fancy.


Dogo Janja Net worth

Main image credit: TANGAlebs.com