Irene Uwoya
is star Bongo Flava movies actress who has been on the public scene for the good deeds and contributions in the entertainment industry although oftentimes — she has been dragged on social media for cheating scandals that circulated around her name, when she was said to cheat on her first husband, Katauta with famous singer
Diamond Platnumz
.
The actress and Katauta who is her ex-husband later filed for a divorce. She then continued to date Diamond Platnumz but after they broke up, the actress married again, to rapper
Dogo Janja
.
Irene was back in the media's limelight once more and was rumoured to have cheated on her husband, Dogo Janja with the East African TV presenter — TBway. The actress has also filled up the media with her great work as a film producer and director. Uwoya became the first runner-up for Miss Tanzania in 2006, which gave her career a kick start in 2007, as she started to explore the industry.

Here's a look at Irene's biography.


Irene Uwoya Age
Irene Uwoya was born on the 18th of December 1988 in Dar-es-Salaamand, Tanzania. She is 31 years old.
Irene Uwoya Education
She attended primary school at Dodoma. A few years after completion, she moved to Kampala — where she completed her secondary studies.
Irene then moved back to Dar-es-Salaam and she enrolled at University of Dar-es Salaam. During her university time, she joined the Miss Tanzania beauty pageant, and as her first — Irene won the competition without a sweat.


Irene Uwoya Relationships
Irene married the Rwandan Football mogul who was the captain of the Rwanda International Hamad Ndikumana who was better known as Katauta. The duo broke up upon Irene's cheating scandal which brought them into dissolving their marriage.
The couple had a child in 2011 and named him Krish. It wasn't long after that the couple decided to get a divorce. Irene's ex-husband, Katauta died in 2017. The death of Katauta led to speculations that Irene was involved in the death of Katauta. These accusations didn't hold water as they vanished into thin air.
After their divorce, Irene was said to be dating the man who she had been rumoured to be cheating on her husband with, the award-winning
Diamond Platnumz
. Irene was shortly said to be dating the flava musician Abdulaziz Chande known professionally as
Dogo Janja
, which is his stage name.
"I don't know what to say. Diamond and I have been friends for a while and we also work together. I don't understand why people are panicking, it's something ordinary (the picture) and there is no relationship between us. Don't judge a book by its cover. They should chill, there is nothing new. Diamond and I are just friends and workmates,"
Irene Uwayo said in response of cheating allegations with Diamond Platnumz during her interview with
Daily Active
.
Their marriage was criticised due to the fact that Dogo Janja is five years younger than Irene. In his response to the criticism which was circulating, he said,
"Most people despised my decision to marry a woman who is more than five years older than me but in my faith, this is the Prophet's Sunna"
in his
interview with pulse
"As for now I have an understanding girlfriend and we hope for the best. The other marriage did not work but let us rather dwell on making each other better and talk about my projects- I don't really want to publicise my private life,"
adding that as a Muslim, he is following his religion and he can marry more than one wife.
However, love never fails because it seems Irene has a new boo and she said that if people want to see him then they should watch her show.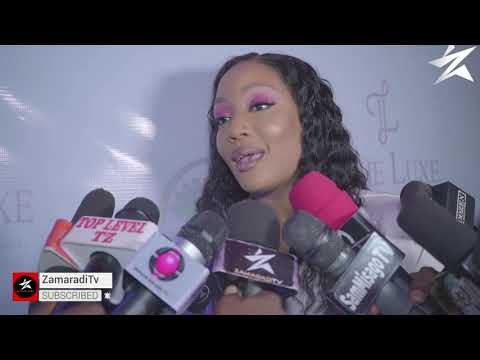 Irene Uwoya Career
In University, Irene joined the Miss Tanzania competition and she was the first runner-up and that was the end of the journey for her modelling career. As she decided to pursue an acting career, in 2007. This was the end of her modelling journey as she decided to go into acting.
The actress didn't take long to learn. A year later, she landed her first role in the movie 'Tanzanite'. In 2008, she landed three movie roles, including the role Oprah in the film ''Oprah', which took her career to the next level making her a jack of all trades.


Irene soon enough became the most wanted actress among many producers in the country. Irene landed some roles in 2008 in the movies;
Shakira, Damu Moja, Peace of Mind, My Dreams
and
Pretty Girl
. She was determined on working herself up and building her brand, being considered as a triple threat by many, most producers wanted to work with the actress.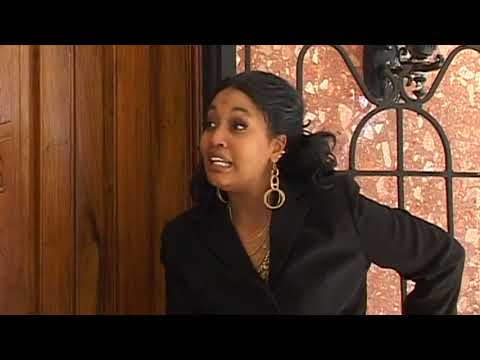 The year Irene landed most roles was in 2013 when she had a total of eleven roles. The films included
Money Talks, Safari, Question Mark, Doa Ndoa
, which had a huge and positive audience response and paved the way for Irene into exploring producing and directing films.
In 2019, Irene released a music video that she titled 'Tah Tah' and it was an instant hit amongst her fans.
Irene Uwoya Controversy
After the passing of Katauta in 2017, Irene was rumoured to have played a part in the incident to inherit the assets left behind by the father of her son, Krish. Irene didn't take the allegations lightly and exclaimed how those allegations took a toll and on her well-being and taxed her emotionally.


Irene stated in her
interview with Zamaradi TV
that she was not only dealing with financial difficulties, but also attacks from people who claimed she killed her ex-hubby to inherit his properties.
"It has not been easy, getting my son's school fees is a struggle. There was a time I could not even buy my son milk because I did not have money or the money was not enough
".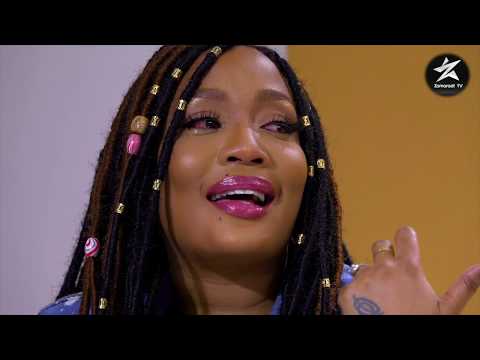 Despite all the odds, Irene is now working as an influencer and has over four million followers on Instagram. As a brand, she is working on securing her future and that of her son, Krish.
Irene Uwoya Net Worth

Main image credit: Instagram