He is better known by his stage name Ommy Dimpoz is a Tanzanian recording artist, Bongo Flava artist, the singer-songwriter who is signed under Rockstar400 one of the biggest music recording labels in East Africa.
He best known for his hits songs Nai Nai featured Ali Kiba, Badae, Wanjera which he featured two most famous people in Tanzania, was Idris sultan and Wema Sepetu.
Many had always asked what Ommy Dimpoz means and this is what he said;
"My name, as appears on my passport, is Omari Faraji Nyembo. It started back in school. Where I grew up a lot of people called Omari had the nickname Ommy. Dimpoz was simply because I have dimples when I smile. They would call me "the kid with the dimples".
He started singing whilst he was in primary, but only got to compose his first hit when he was in high school.
Here's how Ommy Dimpoz became one of Tanzania's top musicians.
Ommy Dimpoz Age
He was born on 12 September 1987. He is 33 years old.
Ommy Dimpoz Early Life
Ommy was born to Mr and Mrs Nyembo, his parents. His father is Faraji Nyembo. Ommy Dimpoz's father allegedly abandoned him and his mother, when he was young and the two don't seem to get along.
Ommy Relationship
Many thought that Ommy was dating Wema Septu, but it was discovered in 2015 that he was dating a lady by the name Zerthun who lives in the United States.
His father even listed the qualities of a wife he would want his son to look out for, when choosing a lifetime partner.Mr. Nyembo said that most men today prioritize physical beauty when hunting for a spouse.
"Tatizo la vijana wa siku hizi wanapenda sana kuangalia sura na shepu hata wakishauriwa vipi wanaona ni ujinga, lakini cha muhimu wanachotakiwa kuangalia wanapochagua wake waangalie wacha Mungu na wenye tabia njema," he said.
He then listed the
following qualities as the most important when looking for a wife: fear of God, great planning skills, wisdom and home-making abilities.
When asked if he was dating anyone, Ommy said;
"Time will tell. We only found out about Kiba's wife just before the wedding, I won't dash the ladies' hopes though."
Also read: "My Forever Bae" Wema Sepetu Tells Ommy Dimpoz
Ommy Career
It was at a very tender age when Ommy realized that he wanted a career in music. While in primary school he participated in talent searches and frequently entertained guests at parties and weddings.
In 2005, when Ommy was still in high school, he formed the group 'West VIP' with his friends. He left the group in 2011 when he decided to go solo and that is when he met producer,
Ali Kiba
and and KGT. They helped him produce his very first single, 'Nai Nai' which a huge success and topped the radio charts.
In the following years he produced a number of great hits where he also featured other great artists such as '
Mama
' featuring
Christian Bella ,
'Me and You'
featuring
Vanessa Mdee
, and 'Sweet' featuring Dully Sykes.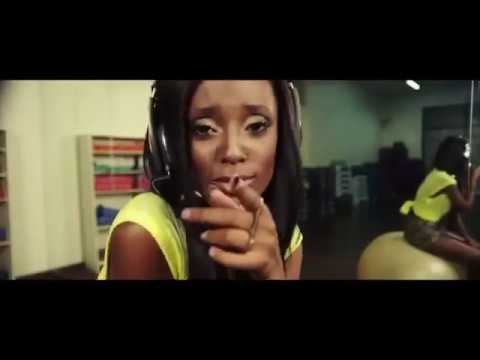 He got signed to the Rockstar4000 label owned by
Ali Kiba in 2018, but it was also during that year that he disappeared from the music scene because of his health condition. He made a huge comeback in 2019 when he released the hits
'One & Only'
featuring Petra ,
'Show Me', 'Yanje'
featuring Seyi Shay,
'Ni Wewe'
and
'You are the best'.

In 2020, Ommy released yet other bangers which received positive reactions from the fans. The songs were, 'Kata'
featuring Nandy and
'Kata Remix'
featuring Khaligraph Jones , Redsan and Nandy.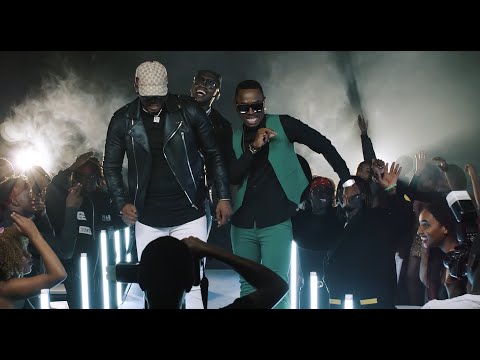 Besides his flourishing career in music, his business venture also saw him rise. He became the Chief Executive Officer at the Pozi Entertainment record label after Mubenga resigned in 2016.
Ommy Awards

His time in the music industry and releasing great hits, Ommy has received some recognition for his work. Here's a list of some of the awards that he's won:

2012 - Best Upcoming Artist at the Tanzania Music Awards (Won)
2012 - Best Collaboration Song 'Nai Nai' at the Tanzania Music Awards (Won)
2013 - Best Video 'Baadae' at the Kilimanjaro Awards (Won)
2013 - Best Afro Pop Song 'Me An You' at the Tanzania Music Awards (Won)
2019 - Best Male musician in East Africa at the African Muzik Magazine Awards (AFRIMMA) (Won)


Ommy Controversy
In 2018, it was a tough one for Ommy Dimpoz. His health deteriorated after being tested in Tanzania and diagnosed with cancer. He travelled to Kenya to seek medical attention, but was later referred to South Africa, where he got treatment.
"I passed through a difficult period after undergoing a major surgical procedure. I was hospitalized for 15 days after the surgical operation. I hope I will come back stronger. Currently, I am on bed rest. I thank everyone who sent me get-well-soon messages, and those who prayed for me. I believe everything will be fine,"
he said in the video clip.
Sadly, it seems Ommy Dimpoz and his father do not get along well and in a shocking tale, his father revealed that he does not want Ommy to attend his funeral should he die.
"Ommy Dimpoz should know what his father eats, and how he lives. If you ask him now for my phone number, he will tell you he doesn't have it because he sees no need of having it. Every time I call him, my phone does not go through. He should have at least two contacts; one which his parents, close friends and family can reach him on, and another for his fans and the media. If it happens that I lose my life today, Ommy Dimpoz shouldn't attend my funeral because he will be beaten up by my kinsmen in Tabora. And should he attend the funeral, what will he say about my relationship to him; that I was his father?"
posed the old man during an interview with
Global Publishers
.
Ommy
Apart from his musical career, Ommy sure knows how to rock up in style regardless the event. His taste in fashion in never amiss and here's a few times that he's left many in awe.
It's not Valentine's, but that red still looks good on him.
Got the sneaker game on point.
Look good to feel good
Ommy Net Worth

Ommy has been rated as one of the most successful musicians in the country. His net worth is estimated at $2 million.

Main image credit: Instagram