She is better known known by her stage name 'Zuchu' and she's a Tanzanian musician, songwriter and recording artist. Zuchu is signed under the WCB Wasafi record label that is owned by
Diamond Platnumz
.
Zuchu is best known for her hit single 'Wana' which brought about her fame in the music industry. She came into the music industry in April 2020 and already she has managed to get an EP out.
So who is this young lady that is dominating the airwaves at such an early stage? Here's a look at Zuchu's biography.
Zuchu Age
Zuchu was born on November 22, 1993 in Dar es Salaam, Tanzania. She is 26 years old.
Zuchu Early Life
Zuchu was born into a family that boasts of musicians only. Her mother is Khadija Kopa, the revered female Taarab musician. It makes sense why Zuchu fell in love with the idea of being a musician too.
She collaborated with her mother on of her songs from her EP,
Mauzauza
.
Zuchu Relationships

Not much is known whether Zuchu is dating anyone right now as she's kept a tight lid on her personal life.
Zuchu Career
Zuchu is the young and energetic sensation that many saw her rise in 2020 when she dominated the airwaves after the release of the song
'Cheche'
where she worked with Diamond Platnumz.
However, Zuchu's debut into the music scene goes way back to 2015. This was during the Tecno Take competition in Lagos where she battled it out with Nandy and Sapera on stage. Although Sapera was the winner, that did not deter Zuchu from wanting to be a great musician as well.
The year 2020 saw her star rise even further as she released her EP album
'I Am Zuchu'
in the month of April. This is also the time when she was announced as the new signee for the WCB Wasafi record label.
The EP has got a total of 7 songs, Wana, Mauzauza, Ashua, Hakuna Kulala, Niamehe, Raha and Kwaru.
Zuchu also released a hit single 'Cheche' where she featured
Diamond Platnumz
. The song soon enough became the national anthem as it became a popular play on many radio platforms in the country and had many views on YouTube.
Her hit, "
Litawachoma"
featuring Diamond also became the fans' favourite too.
Also read - Wema Sepetu Makes Fan Regret Attacking Her For Not Having A Child
Zuchu Controversy
When the hit
'Cheche'
was released, it seems not everyone was happy for Zuchu.
Tanasha
and her new manager,
Jamal Gaddafi,
came out to accuse Diamond Platnumz and his newest signee Zuchu of duplicating her songs and video.
Zuchu and Diamond had just released
"Cheche"
and Tanasha believed it was a copy of
"Ride"
one of her tracks off her Donnatella EP album that she featured
Khaligraph Jones.
According to Tanasha,
the songs
were a direct ripoff from her EP released early this year.
"🎼 Yo te quiero tanteee , for your love asante....🎼 🤣👑 One of my fav tracks on
#DONNATELLAEP
hands down! Back to when RIDE ft
@khaligraph_jones
was trending
#1
on
@audiomackafrica
without an official release. Good music sells itself, never forced. Enyewe demand on this video imekuwa high... Sijui after
#nawewe
ni release hii? PLUS , My teddy bear
@naseeb.junior
has decided he gotta be a part of my video, jamani 🤣😇🧸❤️🥰 (Got this cute t shirt from
@fnmbrand
),"
said Tanasha on social media.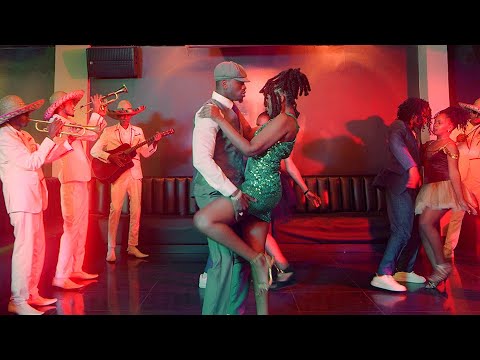 As if that was not enough, the video had amassed a huge number of views, but was later pulled down from
YouTube
over copyright law infringements claims.
Zuchu has also had to dismiss rumours that she was having a sexual affair with her boss Diamond Platnumz. During an interview with Wasafi FM, she clearly stated that her relationship with Diamond is purely business and does not go beyond that.
"Ukaribu wangu na Boss wangu Diamond Platnumz ni kwa ajili ya kazi , anatumia muda mwingi kunipromote. Hajawahi hata kunionyesha dalili za kunitaka, he is like brother to me. Ni ngumu sana kucheza vile na Mtu ambae unamuheshimu, Lakini nashukuru Boss Sallam SK alisaidia kunifanya niwe Comfortable,"
she said.
Zuchu Net Worth
Zuchu has already proven that she's a force to be reckoned with and she's quite unstoppable. Her exact net worth is unknown, but if she keeps the momentum that she has already set for herself, she's a multimillionaire in the making.
Zuchu has already proved that she's a force to be reckoned with and fans are beyond excited to see what she comes up with next.
Read next:
Zari's Son Gets Awarded Most Disciplined Student, Zari Overjoyed On Social Media

Main image credit: Instagram